In 2023, contouring apps have revolutionized the way we enhance our features with makeup. These innovative tools offer precision and convenience, allowing you to sculpt your face effortlessly.
Whether you're a makeup enthusiast or just looking to up your beauty game, this guide will show you how to harness the power of contouring apps, providing step-by-step instructions and valuable tips to help you achieve flawless results.
Say goodbye to guesswork and hello to a new era of makeup artistry with contouring apps.
Why Use Contouring Apps?
In the world of makeup and technology, contouring apps offer numerous advantages worth exploring. In 2023, these apps have become essential tools for makeup enthusiasts. Here are five compelling reasons to embrace contouring apps:
Precision and Accuracy: Contouring apps ensure precise makeup application, helping you achieve flawless looks effortlessly.
Time-Saving: They streamline the contouring process, delivering professional results in less time.
Virtual Experimentation: Contouring apps allow risk-free experimentation with various makeup styles, colors, and intensities.
Makeup Education: Many apps offer built-in tutorials, making them excellent resources for learning and improving makeup skills.
Convenience on the Go: Contouring apps are accessible on mobile devices, providing makeup perfection wherever you are.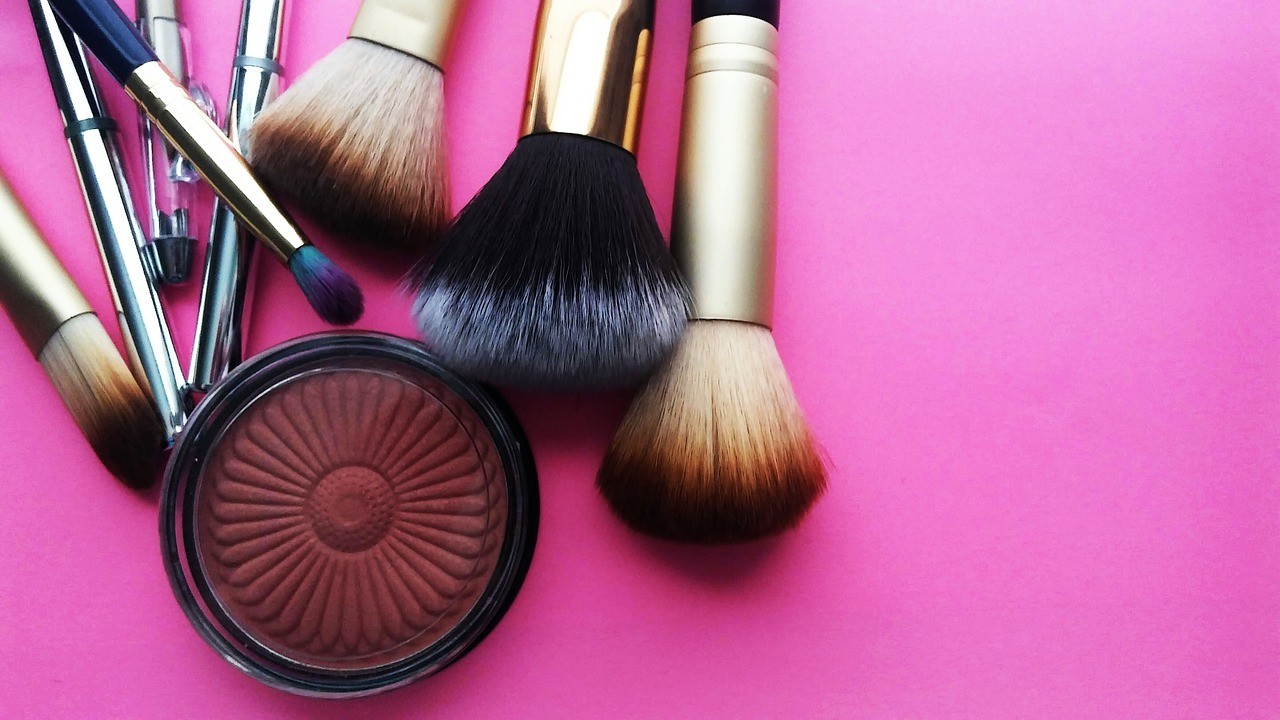 Choosing the Right Contouring App
In 2023, the world of beauty and technology has witnessed a proliferation of contouring apps catering to a diverse range of makeup enthusiasts.
These apps have evolved to offer various features and functionalities, each designed to enhance the user's makeup experience. Here's a factual overview of some of the contouring apps available in 2023:
YouCam Makeup: Popular choice with various contouring tools for precise customization.
Sephora Virtual Artist: Allows virtual try-ons of makeup products, including contouring items.
NYX Professional Makeup Virtual Try-On: Experiment with NYX products using AR technology.
L'Oréal Paris Makeup Genius: Virtual makeup experience for contouring and flawless finishes.
MakeupPlus: Known for its diverse makeup filters and real-time contouring effects.
Mary Kay Virtual Makeover: Customize contouring looks using Mary Kay products.
Perfect365: AI-powered app offering various makeup styles, including contouring.
GlamScout: Identify and suggest makeup products, including contouring, from photos.
MakeupKit: Comprehensive app with contouring tools and step-by-step tutorials for makeup mastery.
These contouring apps reflect the dynamic and evolving landscape of virtual makeup technology in 2023, catering to various user preferences and needs.
Key Factors to Consider When Selecting an App
When choosing the right contouring app, it's essential to consider critical factors to ensure a seamless makeup experience. Here are the crucial aspects to keep in mind:
Compatibility with Your Device: Ensure the app is compatible with your smartphone or tablet's operating system.
User-Friendly Interface: Opt for apps with intuitive interfaces that make navigation and makeup applications effortless.
Variety of Features: Look for apps that offer a range of contouring tools and customization options.
Realistic Results: Choose apps known for providing practical and natural-looking makeup effects.
Tutorial and Guidance: Consider apps that offer tutorials or guides for contouring techniques.
Product Integration: Some apps allow you to try and purchase specific makeup products; check if this feature aligns with your needs.
User Reviews and Ratings: Read user reviews and ratings to gauge the app's reliability and satisfaction.
Privacy and Security: Ensure the app respects your privacy and doesn't misuse your data.
Updates and Support: Select apps that receive regular updates and offer customer support for troubleshooting.
Cost: Consider free and paid apps and evaluate if the features justify the price.
Getting Started with a Contouring App
Now that you've chosen the right contouring app that suits your needs, it's time to start. Here's a step-by-step guide on how to begin your journey with a contouring app:
Download and Install:
Visit your device's app store.
Search for your chosen contouring app.
Download and install the app on your device.
Registration or Sign-Up:
Open the app and follow the on-screen prompts.
Register for an account if required, or sign in using your existing credentials.
User Profile:
Create a user profile with your basic information.
Some apps allow you to upload a photo for better customization.
App Tutorial (if available):
If the app offers a tutorial or introduction, take the time to go through it.
Familiarize yourself with the app's features and navigation.
Grant Permissions:
Allow the app to access your camera if you use real-time makeup effects.
Grant necessary permissions like location or storage access if prompted.
Settings Configuration:
Access the app's settings to customize preferences such as language, notifications, and privacy settings.
Update and Explore:
Ensure the app is up-to-date by checking for any available updates in the app store.
Start exploring the contouring features and experiment with different looks.
Getting started with a contouring app is simple and sets the stage for your makeup creativity. Familiarizing yourself with the app's interface and settings will help you make the most of its features.
Using the Contouring Features
Now that you've successfully set up your contouring app, it's time to use its contouring features to enhance your makeup looks. Here's a step-by-step guide on how to make the most of these features:
Select Your Face:
Open the app and choose a photo or activate your device's camera.
Position your face within the frame to get started.
Contouring Tools:
Locate the contouring tools within the app's menu.
You'll typically find options for contouring, highlighting, and blending.
Contour Placement:
Use your finger or stylus to select the areas of your face you want to contour.
The app may provide predefined areas like cheekbones, jawline, and nose or allow manual placement.
Adjust Intensity:
Most contouring apps allow you to adjust the intensity of the contour and highlight effects.
Slide the intensity slider to achieve the desired look.
Blending:
Blend the contour and highlight lines seamlessly for a natural appearance.
The app may offer blending tools or automatic blending options.
Try Different Looks:
Experiment with various contouring styles and shades.
Some apps offer pre-designed makeup looks to try on.
Save or Share:
Once you're satisfied with your contouring, save the final look to your device or share it on social media.
Real-Time Effects:
If your app supports real-time effects, use the camera mode to apply contouring as you see fit while looking at yourself live.
Customization and Personalization
Customization and personalization are at the heart of contouring apps, allowing you to tailor your makeup to perfection.
Skin Tone Selection: Choose your skin tone for accurate contouring.
Face Shape Recognition: Apps can identify your face shape and suggest techniques.
Contouring Product Options: Explore various contour and highlight shades.
Intensity Control: Adjust effects to your preference.
Blending Techniques: Learn to blend effectively for a polished finish.
Save Custom Looks: Save personalized presets for quick application.
Undo and Redo: Correct mistakes with undo/redo options.
Virtual Try-On: Experiment virtually before actual makeup.
Layering Effects: Create depth with layered effects.
Conclusion
Contouring apps have become essential for makeup enthusiasts, offering precision and convenience.
By following the tips and techniques in this guide, you can master contouring like a pro and embrace the future of makeup. Happy contouring!